Irrigation Systems Design and Irrigation Implementation
Download irrigation design form, and fill it


Descarga cuestionario diseño de riego

Detailed Irrigation Design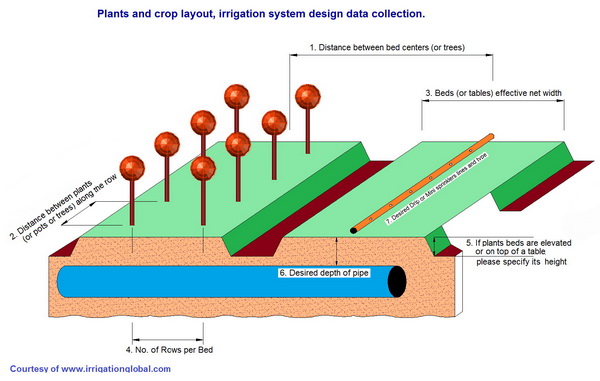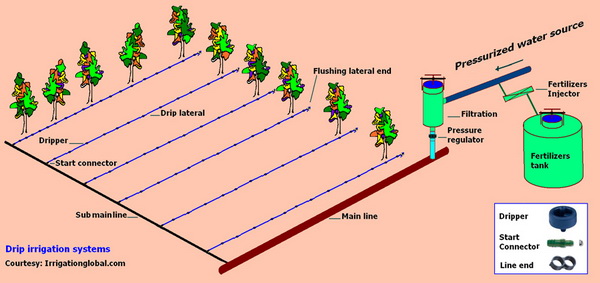 Irrigation systems design following the irrigation project program approval. Irrigationglobal's expert designers will prepare and design an irrigation system which is customized with regard to the particular requirements of your installation. Irrigationglobal's design and style aim to identify the balance between preliminary expenditure (gear) and operational expenditures (effort, labor) whilst optimizing the use of the water. The ultimate solution takes into account the mix of crops, type of soil, topography, available water, weather conditions, standard techniques and much more. Based upon the in depth irrigation design, the IBOM (irrigation bill of materials) is created too in addition to the appropriate timetable and resources for each irrigation systems design.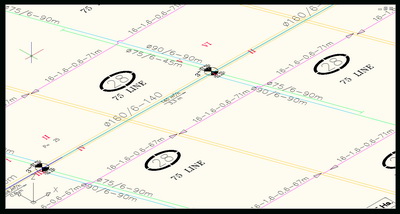 Essential Information
The comprehensive layout of each irrigation project is based upon in-depth data gathering concerning the project's location, the weather and natural resources. It comprises comprehensive topographical maps, compiled yearly local weather information, such as day by day evaporation and wind info, quality and availability of water during each yearly period, as well as much more.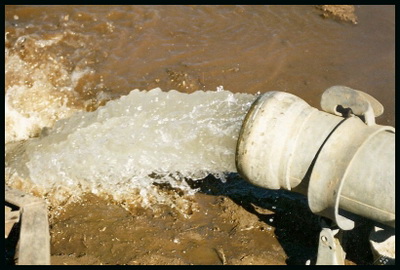 Crew
The staff needed during the comprehensive irrigation system design consist of Irrigationglobal's engineers, aided by the firm's agronomic specialists. The crews involve agricultural specialists from the particular crop variety (e.g. pure cotton) and from the particular activities (e.g. glasshouses) identified from client requirements, in order to achieve the most appropriate irrigation systems installation.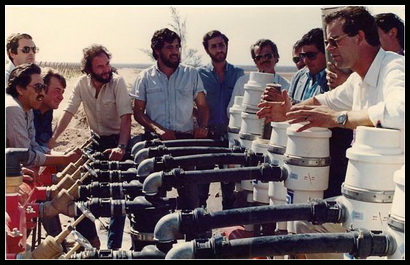 Approach and Methods
The actual irrigation design group assesses the information, specifies the precise crop water demands, does hydraulic computations in order to determine the pieces and structure of your irrigation system, the water pressure which will likely be utilized all through the irrigation system, as well as the irrigation scheduling. In addition, the team creates a comprehensive strategy of procedures which take into account all of the hydraulic and agronomic info along with regional standards in terms of your engineering.
As part of your design approach Irrigationglobal utilizes sophisticated design and style applications for example WCADDI Pro and Autodesk Civil 3D.
WCADDI Pro is CAD computer software meant for designing and refining many varieties of pressurized watering devices in order to assure an accurate irrigation project.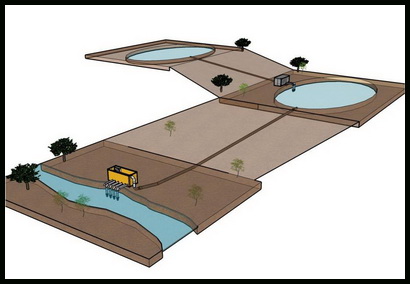 Purchase
Find and provide the precise materials provided by top irrigation equipment vendors.
We are experts in providing professional solutions to our clientele. Following each irrigation systems design, we invest in a extensive selection of hydraulic devices for each of our customers — drippers, drip lines, sprinklers, mini-sprinklers, valves, filtration systems, fittings, fixtures, controllers, and much more — all targeted to pressurized irrigation systems and typical water systems. We deal with drip irrigation design, sprinkler irrigation design, mini sprinkler irrigation projects and general irrigation systems planning.
Our Israeli locale facilitates ease of access to the foremost makers in the business. Furthermore, we actually purchase products in different countries in order to provide our customers with the solution which is closest to their needs.
We put together price estimates swiftly and deliver equipment world-wide.
Installation, Implementation and Training
Handle logistics,
Organize the actual procuring and delivery of irrigation equipment, components, and goods.
Our irrigation project department take care regard each of our irrigation systems installation.
Supply expert on-site assembly and coaching of each irrigation project.
Irrigationglobal specialists present proficient abilities from the areas of installation and instruction for all sorts of apparatus. We frequently journey to remote areas round the world in order to set up distinct varieties of water systems and to teach local users with the operation and upkeep of these kinds of devices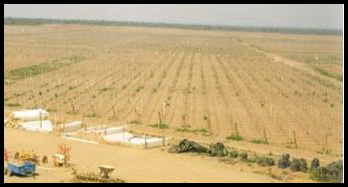 Deliverables
The comprehensive layout consists of a set of documents, such as the irrigation system layout, the Bill of Materials (B.O.M.), the work timetable, technical drawings, assembly drawings, technical description of your solution, as well as the procedures and servicing instructions to complete the irrigation design.